Translation Services Rates
If you're new to buying translation, you may have lots of questions about how to ensure that you're paying the right price and that what you get in return is of the utmost quality. As a translation company, we'd like to shed some light on the options you may have for buying translation, and what differentiates a quality translation provider, including price.
How is translation normally billed?
In the days when translation was undertaken by pen and paper or by typewriter, it was common to charge by the page. Nowadays, even the most basic word-processing program has a word-count tool, making it easy for translation companies to charge by word.
Translation is typically charged by the source word. For example, if you're translating a document from Swedish to English, the cost will be based on the number of words in Swedish. Likewise, if the document is in Japanese, you will be charged per Japanese character. Charging by the source word (rather than the target, or translated, word) ensures that there's no incentive to be wordy.
There are some exceptions – for example, if you have a long handwritten document, translation may need to be charged per page because of the difficulty of obtaining an accurate word count.
For translation into English, should I use overseas freelancers or translation services?
Definitely not! It's widely considered a best practice in the translation industry to work into your native language. While there are non-native English speakers capable of producing an excellent translation, they remain the exception and not the rule.
If a translation service is offering bargain-basement prices, they may be using less-qualified translators to perform their work. Or they may only use one translator, instead of having a proofreader or editor revise the work of the original translator.
Should I use an online translation service or a freelancer?
There are many reasons why we recommend that you opt to use an online translation service instead of hiring a freelancer.
Translator testing: An online translation services such as TranslationPal has thoroughly vetted all of the translators who do work for them. Translators are typically required to have significant experience and to pass a rigorous test in order to work for an online translation service. If you hire a freelancer, it's up to you to check their references and ensure that they're qualified – which can be a challenging task if you don't speak the language involved.
Quality control: If you hire a freelancer, it's up to you to ask what their quality control procedures are. With a translation service, there's an established quality control process in place, often including multiple layers of review. For example, TranslationPal has one of our experienced proofreaders review every document we translate. In addition, a translator will only continue to receive work from the service if they've previously performed well.
Customer service: Here at TranslationPal, we have dedicated, live customer service available every single day from 8:00 a.m. to 10:00 p.m. CST. These individuals are paid by the hour to assist our customers, and they spend as much time as necessary to ensure that every customer gets the time he or she deserves. This leaves our translators free to focus on translation.
Speed: Since TranslationPal has an established team of translators, we're able to get started right away on your project, rather than trying to make it fit within a schedule packed with other projects. Moreover, with a freelancer, if you have a time-sensitive document when your preferred translator is away from the office, you might be forced to start the search for a qualified freelancer from scratch.
What additional issues should I consider when deciding on a translation service?
Whoever you choose to hire, examine their website or promotional materials with a critical eye. If the English used isn't error-free and easy to understand, that should serve as a red flag that they may not value translation quality.
You may also want to take into account reviews and testimonials, certifications and memberships in professional associations, how responsive they are to your needs, how long they have been in business, whether they do night and weekend work, what kind of guarantee they offer, what their area of expertise is, and many other factors.
Once you've considered what's important to you, then you will need to determine what you can budget for translation, and select the provider that best meets your needs in that price range.
TranslationPal stands out because our professional translators must pass a rigorous test to work for us, and once they're hired, we're continually reviewing to ensure they deliver quality work. Once they've done their job, one of our native English-speaking proofreaders takes over to revise their work and ensure that the translation is error-free and easy to read.
We're open every day of the week from 8:00 a.m. to 10:00 p.m. CST, and we have a 100% satisfaction guarantee in case you're not thrilled with the work we do for you.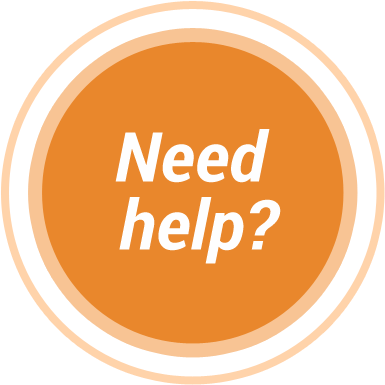 Live Customer Support Hours 8:00 a.m. - 10:00 p.m. (CT)
Submit Documents 24/7
Contact Us 855-500-2720